About
An Upstate of Mind is a travel, food and culture magazine dedicated to the modern traveler in New York State.
Instagram

Warning: Division by zero in /home/anupstate/www/www/blog/wp-content/plugins/tumblr-widget-for-wordpress/tumblr-widget.php on line 296





The view from our breakfast table at @gracies_ny #leedsny #catskills #upstateny #upstatenewyork #catskills #greenecounty #river #creek #autumn #fall #woods #forest #mountains #rapids #stream #hudsonvalley #upstate #newyorkstate (at Gracie's)






Props to Stofa's for getting this guy into fighting shape. 1948 Ford 100. #stofas #poughkeepsie #dutchesscounty #vintage #vintagetruck #vintagetrucks #ford #fordtruck #fordtrucks #truck #trucks #1940s #americanmade #history #upstateny #upstate #upstatenewyork #hudsonvalley #mechanic (at Stofa's Auto Service)




You'd think they were lining up shots of whiskey the way this maple syrup tasting bar is blowing up. @crownmaple Dover Plains NY. #maplesyrup #fall #autumn #maple #dutchesscounty #doverplains #upstate #upstateny #hudsonvalley #roadtrip #newyorkstate #farm #tasting #tastingtable #tastingroom #agriculture #smallbusiness #local #eatlocal #shoplocal #upstatenewyork (at Crown Maple Syrup)
Upstate NY Vacation Rentals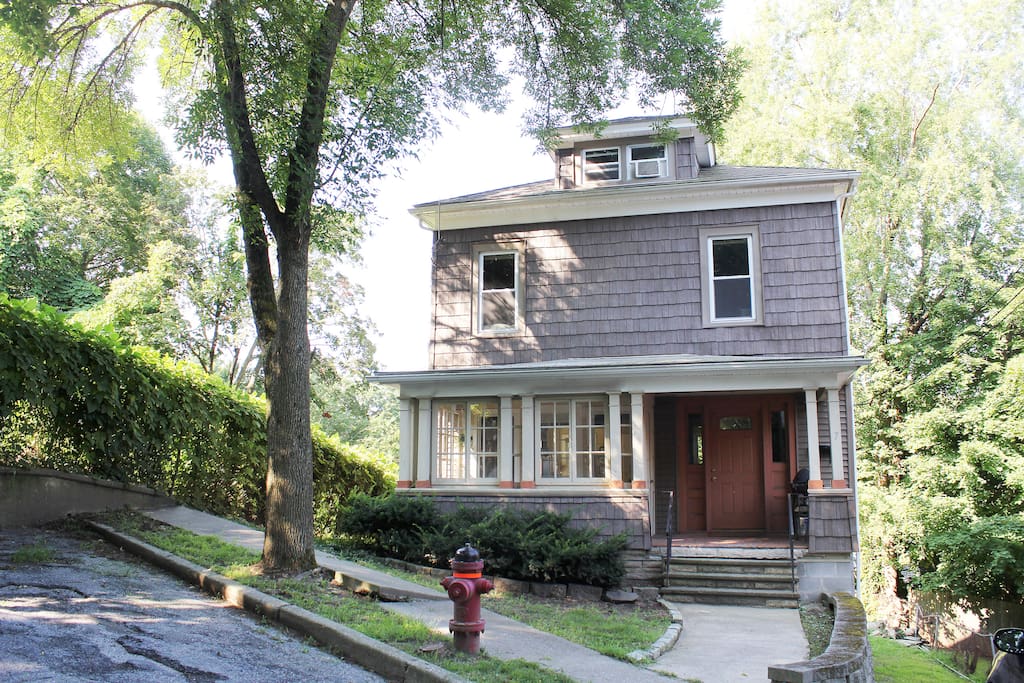 Charming Hudson Valley Haven
Poughkeepsie, NY, United States
Relax in a tastefully-appointed early 1900s Craftsman home. Beautiful natural light, three guest rooms, views overlooking College Hill Park, living room, dining room, sun porch, and large kitchen. ...
A Letter from the Editor
"Upstates" are everywhere. All over the country, all over the world. If there's an Upstate near you, you'll know it, because you'll be drawn there. You'll pack some clothes, a book, a journal, a camera – and you'll get in your car, on your bike, on a train, and venture off into the outskirts. For no reason at all. Simply because what's out there is inside you. It is the north to which your compass points.
Read More >