Monroe County
A poetry collaboration by Judy DeCroce and Antoni Ooto celebrating the quiet tradition of a season.
About
An Upstate of Mind is a travel, food and culture magazine dedicated to the modern traveler in New York State.
Instagram



Look at Poughkeepsie being stately. This is the Poughkeepsie Journal building - one of the nation's oldest running newspapers. Back from the days when fur trading made the headlines. #poughkeepsie #hudsonvalley #upstateny #dutchesscounty #architecture #design #earlyamerican #stone #masonry #stonemasonry #craftsmanship #upstate #upstatenewyork #newspaper #publishing #newyorkstate (at Poughkeepsie Journal)




Gorgeous night at @giovanni.dimola 's KINDRED opening at @galleryat46greenstreet benefiting @bcefa. Featuring portraits of Hudson's artists, musicians, farmers and store owners over the past 10 years. #art #hudson #hudsonny #giovannidimola #photography #artopening #portraitphotography #portrait #portraiture #realmodel #realmodels #hudsonvalley #upstate #upstateny #lgbt #lgbtq #columbiacounty #catskills #berkshires #newyorkstate (at Gallery at 46 Green Street)




Keepin it symmetrical in Leeds #archetecture #design #federalstyle #symmetry #symmetrical #homedesign #18thcentury #colonial #colonialhouse #brick #brickwork #masonry #craftsmanship #leedsny #greenecounty #history #vintage #historic #upstate #upstateny #hudsonvalley #catskills #newyorkstate (at Leeds, New York)
Upstate NY Vacation Rentals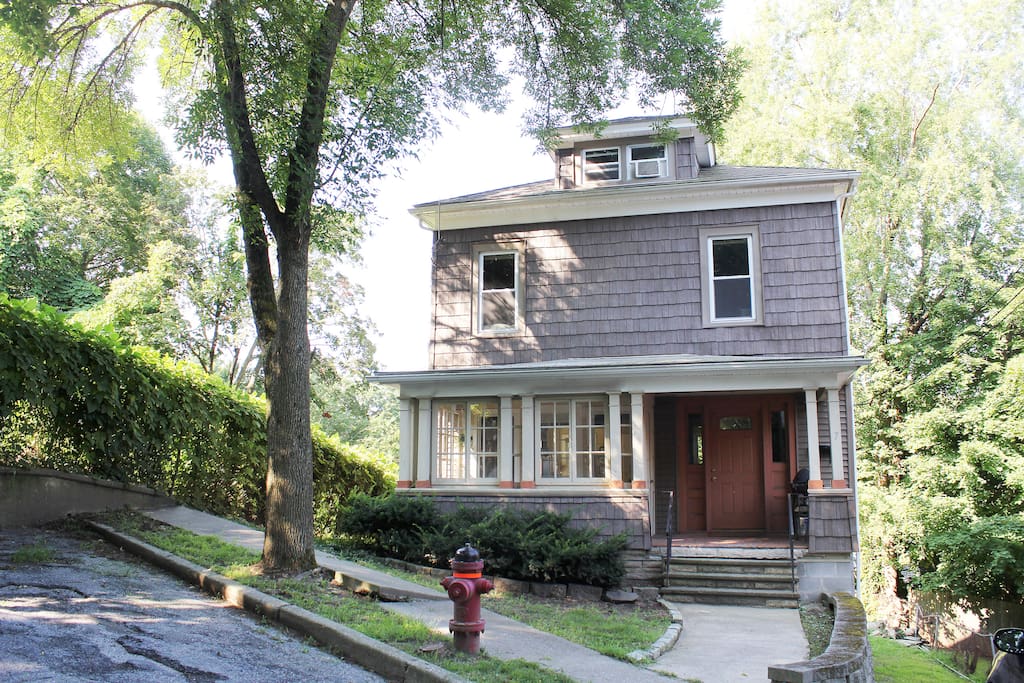 Charming Hudson Valley Haven
Poughkeepsie, NY, United States
Relax in a tastefully-appointed early 1900s Craftsman home. Beautiful natural light, three guest rooms, views overlooking College Hill Park, living room, dining room, sun porch, and large kitchen. ...
A Letter from the Editor
"Upstates" are everywhere. All over the country, all over the world. If there's an Upstate near you, you'll know it, because you'll be drawn there. You'll pack some clothes, a book, a journal, a camera – and you'll get in your car, on your bike, on a train, and venture off into the outskirts. For no reason at all. Simply because what's out there is inside you. It is the north to which your compass points.
Read More >