Monroe County
A poetry collaboration by Judy DeCroce and Antoni Ooto celebrating the quiet tradition of a season.
About
An Upstate of Mind is a travel, food and culture magazine dedicated to the modern traveler in New York State.
Instagram



Poughkeepsie showing off #peak #foliage #dusk #fall #upstateny #poughkeepsie #dutchesscounty #evening #light #collegehillpark #hudsonvalley #autumn #color #upstate #upstatenewyork (at College Hill Park)
https://www.instagram.com/p/Bp2sYybFM3K/?utm_source=ig_tumblr_share&igshid=16s447168x61n




If you're heading to Hudson to buy a $7,000 lamp, or meet people for brunch, or do whatever fabulous thing it is you do in Hudson, let me also suggest carving out a little self-care and booking a massage session with Steve Ewasick (518-653-1767). If you're like me, you have no idea where to look for a good massage therapist, and you're probably worried that you're going to wind up in someone's weird apartment with some rickety table set up next to an alter of vanilla candles and an Apple TV. That's not what we're doing here. Steve works out of a straight up chiropractic clinic nestled in a Price Chopper parking lot. And that is exactly what you want. You want receptionists. You want hallways. You want new construction and fresh coats of paint. And most of all, you want Steve, who is not only an incredible massage therapist, but is also kind, thoughtful and present and is able to chat with you and figure out what you're looking for – Shiatzu, deep tissue – and how to really get in there. So before you dip into those 3pm martinis and buy a Victorian sleigh bed, throw on a pair of sweats and get yourself over to Steve's. // Steve Ewasick, BS, LMT Massage Therapist // KB Chiropractic // 351 Fairview Ave #600, Hudson, NY 12534 // Office: (518) 828-3662 #massage #massagetherapy #massagetherapist #selfcare #selflove #hudson #hudsonny #upstate #upstateny #deeptissue #shiatzu #energy #energywork #health #wellness #hudsonvalley #columbiacounty #upstatenewyork #newyorkstate (at KB Chiropractic Hudson)
https://www.instagram.com/p/Bo2FWkJhr90/?utm_source=ig_tumblr_share&igshid=1cjubf6na4zy5




Hudson Valley bringing its morning light game. #morning #upstateny #upstate #hudsonvalley #columbiacounty #kinderhook #kinderhookny #catskills #berkshires #albany #albanyny #roadtrip #morninglight #naturallight #sunlight #upstatenewyork (at Kinderhook, New York)
https://www.instagram.com/p/Bol5euKh7if/?utm_source=ig_tumblr_share&igshid=1wnrpndvh6y49
Upstate NY Vacation Rentals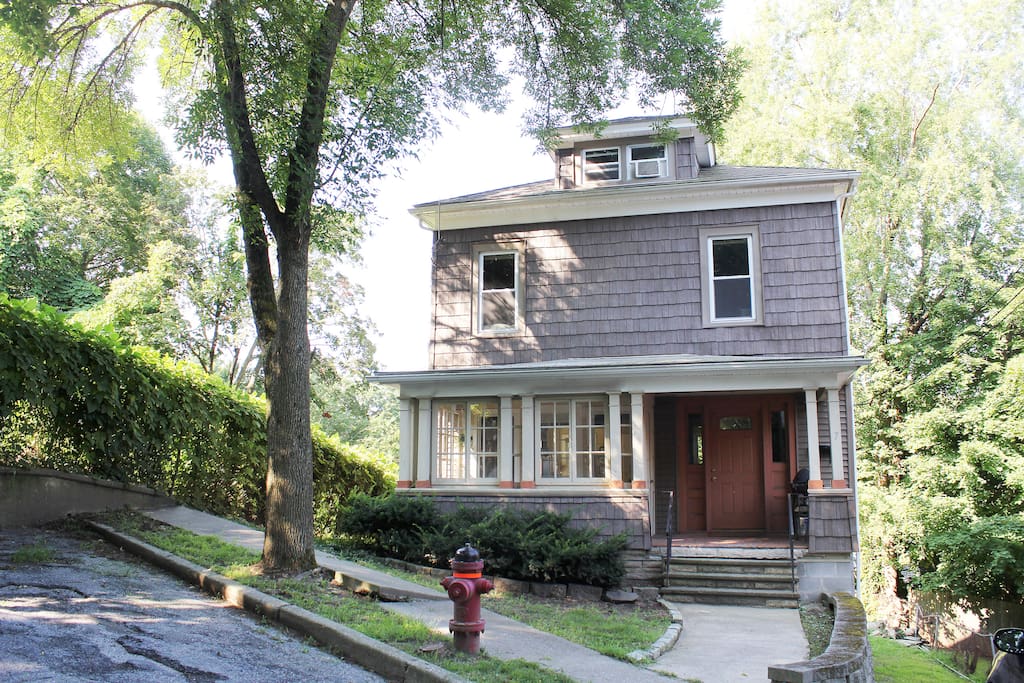 Charming Hudson Valley Haven
Poughkeepsie, NY, United States
Relax in a tastefully-appointed early 1900s Craftsman home. Beautiful natural light, three guest rooms, views overlooking College Hill Park, living room, dining room, sun porch, and large kitchen. ...
A Letter from the Editor
"Upstates" are everywhere. All over the country, all over the world. If there's an Upstate near you, you'll know it, because you'll be drawn there. You'll pack some clothes, a book, a journal, a camera – and you'll get in your car, on your bike, on a train, and venture off into the outskirts. For no reason at all. Simply because what's out there is inside you. It is the north to which your compass points.
Read More >